Fax Voip FSP uses Windows Fax Service and Windows Fax and Scan application to send and receive faxes.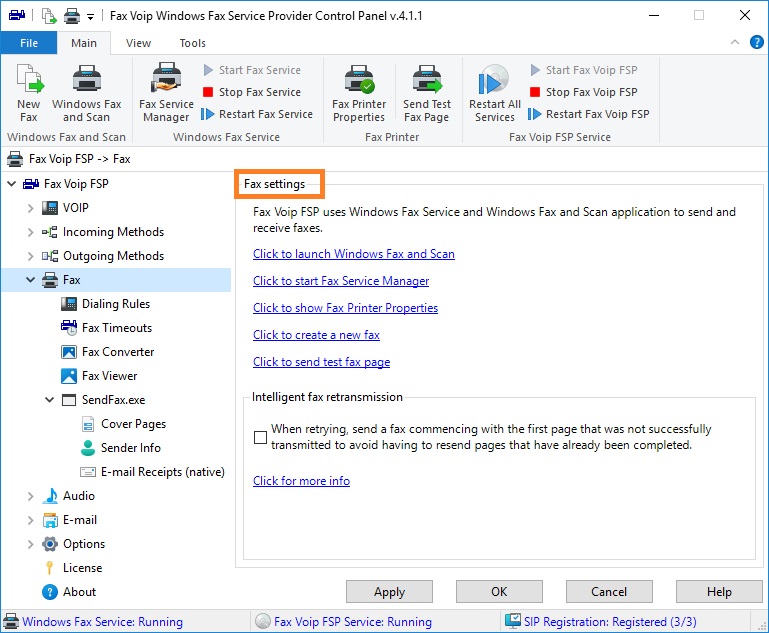 Click to launch Windows Fax and Scan
Launches the Windows Fax and Scan application.
Click to start Fax Service Manager
Opens the Microsoft Fax Service Manager. Only available on server operating systems, such as Windows Server 2022.
Click to show Fax Printer Properties
Click to view fax printer properties.
Click to create a new fax
Creating a new fax to be sent to one or more recipients. Any printable document can be sent as a fax.
Click to send test fax page
Click to create and send test fax page using Fax printer.
Notes