The new Language Profile can be created as a copy of one of the existing profiles. To create new profile, follow instructions below:
1. Open Fax Voip FSP Control Panel.
2. Click Options in TreeView, then click Language.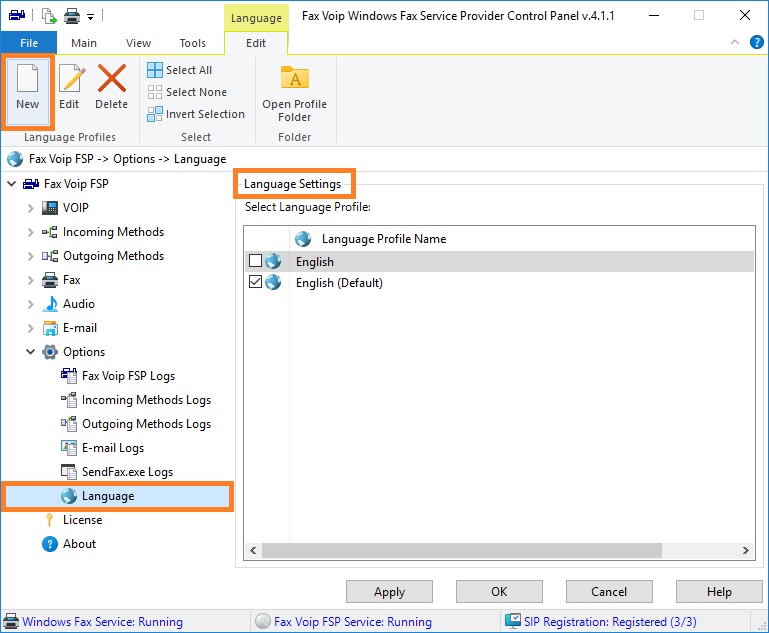 3. To create new Language Profile click New.
4. In the New Language Profile dialog, in the Enter the Language Profile Name or select from the list field, type or select the name of your new profile. We recommend to use the language name as a profile name, but you are free to enter any name which you like.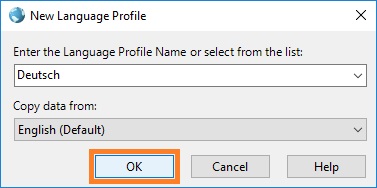 5. From the Copy data from drop-down list, select the name of an existing profile from which you want to copy the language data.
6. Click <OK> button.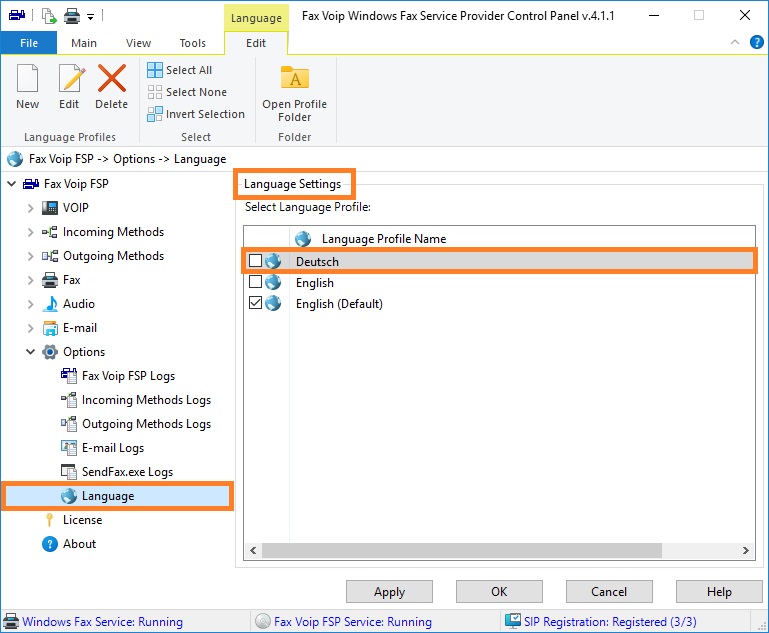 The new profile will be created and displayed in the language list. To customize profile (edit language data), see To edit Language Profile. To use profile, check the box for profile item, and then click <Apply>.