To view faxes (TIFF format), the Windows Photo Viewer application is usually used. Please note that this application is usually not installed by default on Windows Server 2012/2012R2 and Windows Server 2008R2 operating systems.
To install Windows Photo Viewer in Windows Server 2012/2012R2 or Windows Server 2008R2 you need install Desktop Experience feature.
1. Switch to Search pane, type server manager, and then click Server Manager.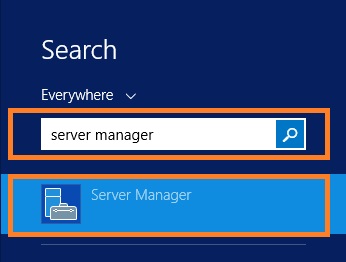 2. In the Server Manager click Add roles and features.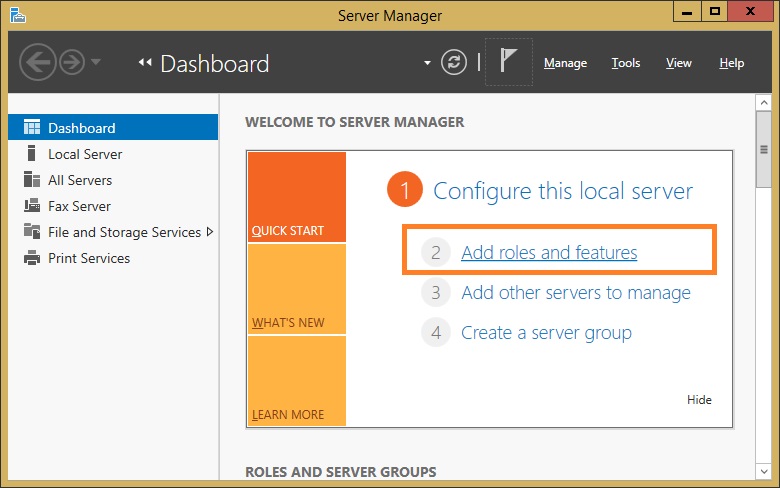 3. In the Add Role and Features Wizard, on the Features page, select the check box for Desktop Experience.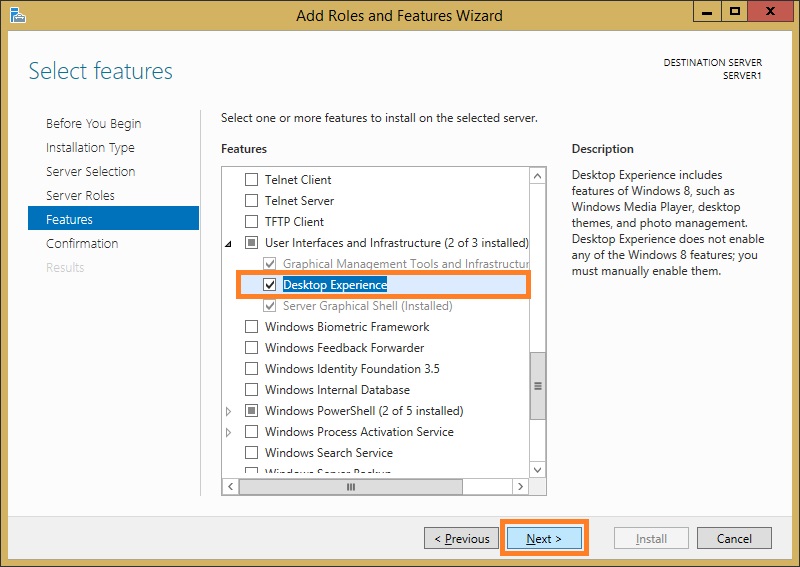 4. In the Add Role and Features Wizard click Next, and then click Install.
5. When the installation is complete, Windows will notify you that you must restart your server to complete the process.
6. After you have rebooted, make sure that the Windows Photo Viewer is installed. On Windows Server 2012R2 computer, right click the Start button, and then click Run. In the Run dialog box, enter the following command: rundll32 shimgvw.dll,ImageView_Fullscreen. Click OK. The Windows Photo Viewer application should be started.