To allow remote connections on the computer you want to connect to:
1. Right click the Start button, and then click System. In the About window click Advanced system settings.
2. In the Remote tab in the System Properties dialog box, under Remote Desktop, select Allow remote connection to this computer option. Uncheck Allow connections only from computers running Remote Desktop with Network Level Authentication option to be possible to access your computer from old clients.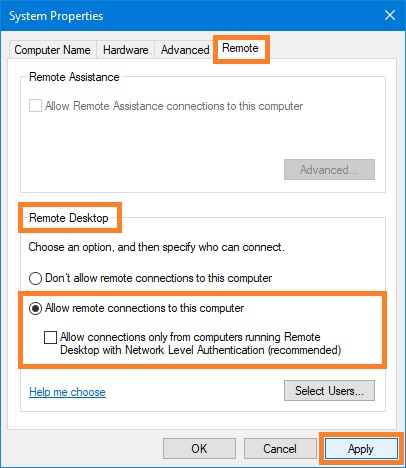 3. If you're an administrator on the computer, your current user account will automatically be added to the list of remote users and you can skip other steps.
4. Click OK or Apply to save settings.
Notes
Not all editions of Windows include

Remote Desktop Connection

feature. See also documentation to your Windows operating system.