Parameters considered here are used to identify Fax Voip T.38 Modem in the process of interaction with other elements of SIP network. These parameters allow to inform other party about the program or equipment used by the user.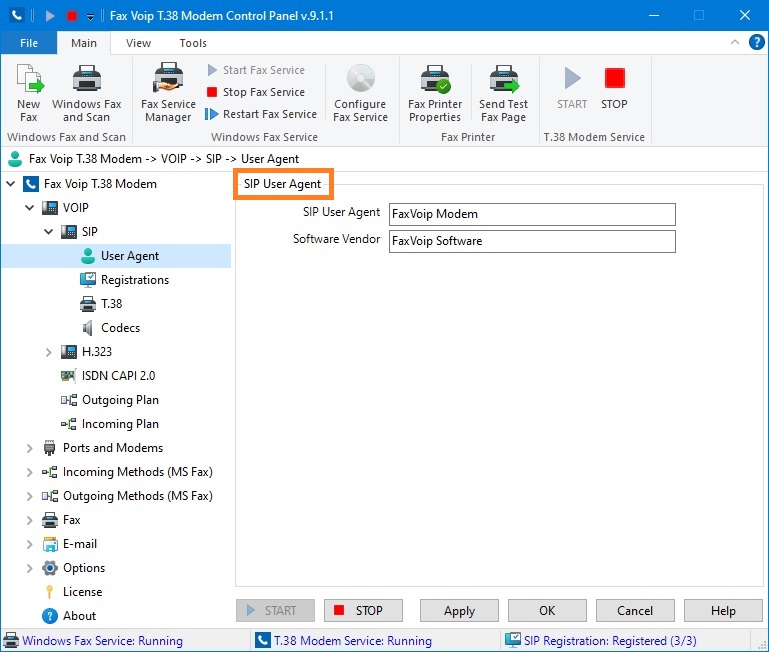 SIP User Agent
Information about the name of SIP equipment or software used by user. By default FaxVoip Modem is reported.
Software Vendor
Information about the vendor or SIP software or hardware. By default FaxVoip Software vendor is reported.