If you configured the Windows Fax Service to automatically receive faxes, your computer will automatically answer the calls on the fax line and store the received faxes in Windows Fax and Scan.
To view received faxes
1. Select Windows Fax and Scan command from the Fax Voip FSP tray icon menu or click Windows Fax and Scan in the Fax Voip FSP Control Panel, in the Main tab of the Ribbon.
2. On the left pane, select Inbox to view received faxes.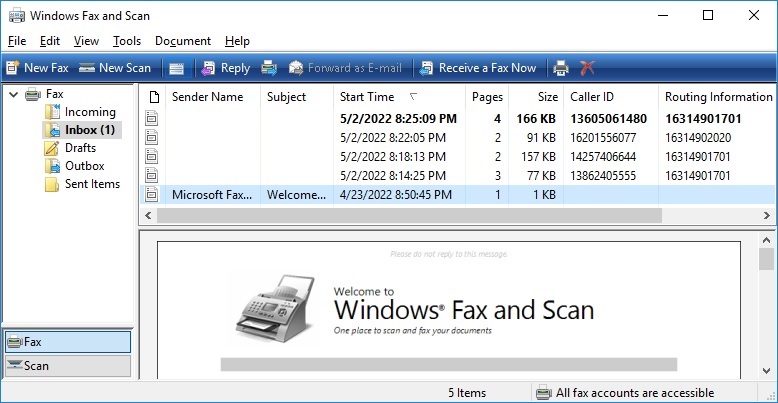 Notes